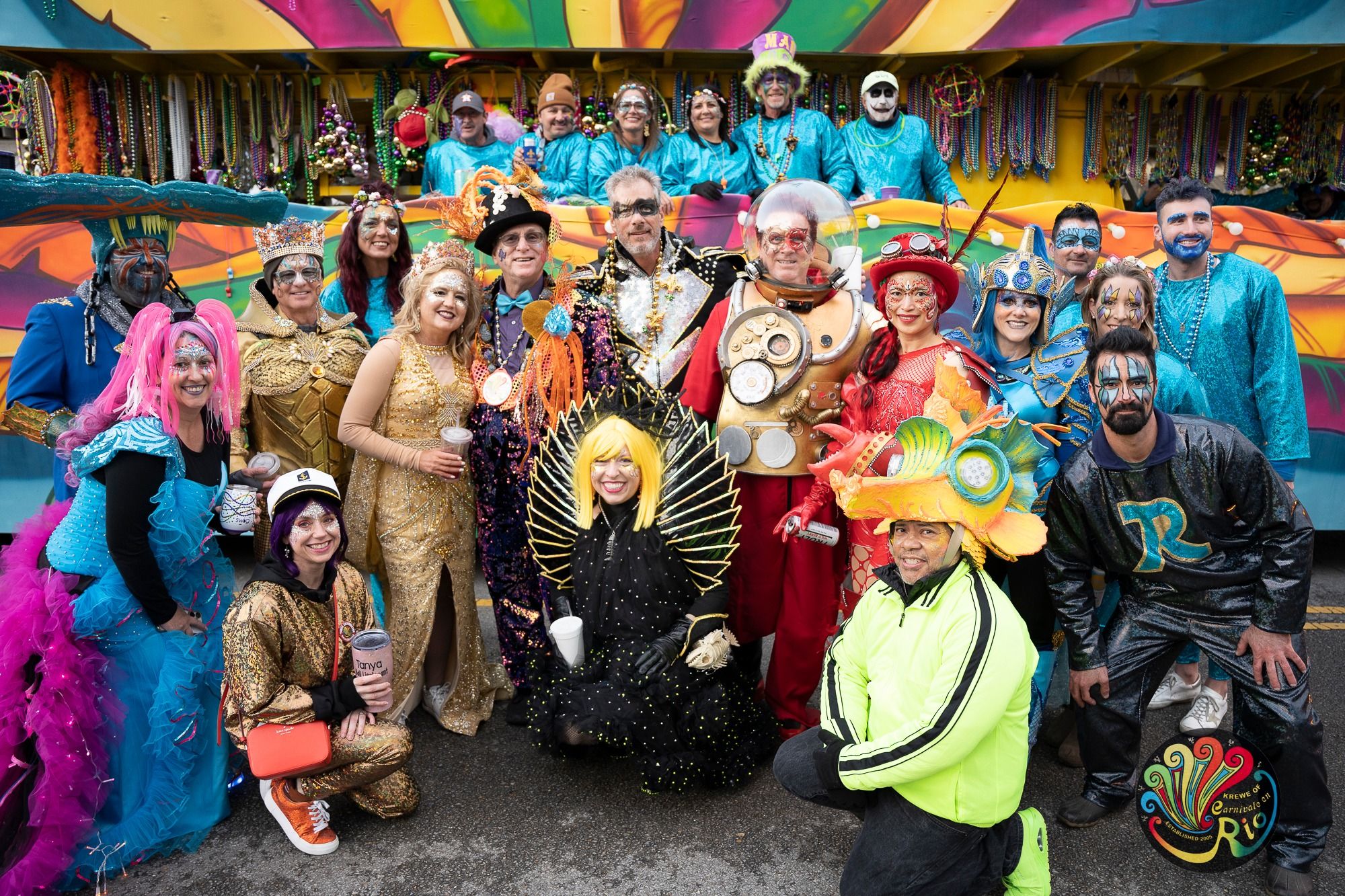 Rio Parada —
Saturday, February 3, 2024
The Krewe of Rio Parada has become the premier Mardi Gras event in Acadiana. The Parada has become known for its colorful floats, dazzling lights and dancers and the huge amount of beads, throws and custom maracas we shower on the faithful parade-goers.
Festivities kick off for the Float Riders with a Pre-Parada Block Party for all Rio Members, even if you can't ride. Members will load their beads and get their faces painted while dancing in the streets.
For parade-goers, the Krewe has bags of beads, amazing throws and custom maracas to toss out to the thousands that come out for this Mardi Gras Kick Off event. Make sure you have your Right Here, Rio! signs ready!
Check out some of our favorite Parada photos below!